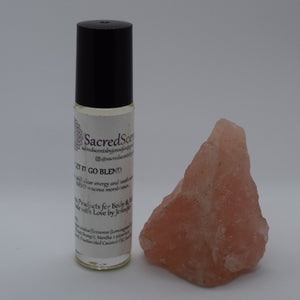 Let It Go Rollerball
Use to uplift, clear energy and sooth senses. Lemongrass can be used to clear negative emotions.  Put on wrists inhale deeply. Other applications include, bottoms of feet, behind ear, chest and neckline.
Ingredients: Lemongrass, Peppermint, Sweet Orange, Fractionated Coconut Oil Rose Quartz, Fractionated Coconut Oil, Rose Quartz.
---
We Also Recommend