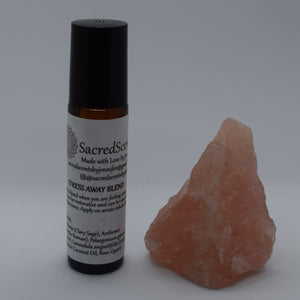 Stress Away Rollerball
Use this blend to calm and relax in the moment. It can be restorative and can be used when feeling emotional tension. Clary Sage can induce feelings of  well being. Roman Chamomile can help quiet the mind and relax your body. Put on wrists inhale deeply. Other applications include, bottoms of the feet, behind the ear, and neckline.
Ingredients: Clary Sage, Chamomile Roman, Geranium, Lavender, Fractionated Coconut Oil, Rose Quartz.
---
We Also Recommend